Will Drivers Want a RAV4 EV? - Toyota Parts Blog
The RAV4 EV is both figuratively and literally electric. Toyota Motor Company has worked with Tesla Motors to develop an electric SUV.
In September 2012, Toyota took the vehicle on a Charge-to-Charge Tour to showcase its impressive single-charge rating of 103 miles.
It takes six hours to fully charge the vehicle.
What makes this vehicle different from other electric cars is the partnership with Tesla Motors. The RAV4 EV uses similar technologies seen in Tesla Motors' high-end luxury electric cars. But with the RAV4 EV, you get more space at a better price for an electric vehicle.
The price for a RAV4 EV starts at $49,800. That's not bad for an electric vehicle. Plus, it has plenty of space.
The RAV4 EV comes with IntelliTouch touch-sensor controls as well as navigation, satellite radio availability and music streaming via Bluetooth.
Another reason the RAV4 EV will do well is that it looks like an SUV. Sometimes automakers design electric vehicles that look strange and futuristic. The RAV4 EV is designed based on previous RAV4 models. The SUV looks great.
All in all, it looks like a great move for both Toyota as well as Tesla Motors. If you're a fan of the previous RAV4s, you'll definitely want to check this one out.
You can see how the vehicle works in the video below: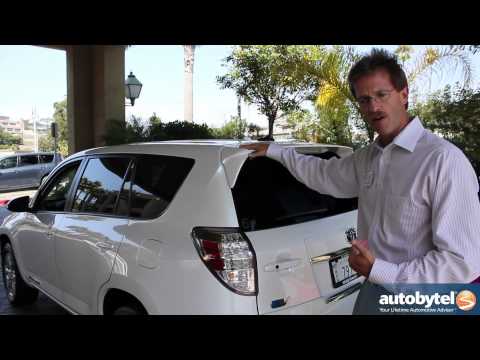 At Toyota Parts Center, we have RAV4 parts for older models as well as other genuine Toyota parts. To see our inventory, please visit Parts.olathetoyota.com .