No.
Part # / Description
/ Price
Price
Drive Shaft
RAV4. With awd, drive shaft. Exc.Japan Built Part.
Not For Sale
Not For Sale
Discontinued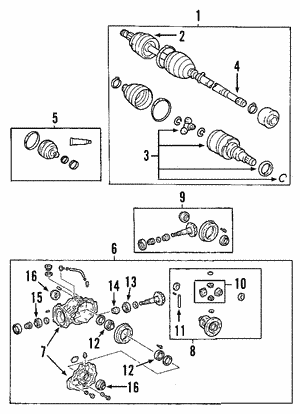 Differential Case
Differential
RAV4. Gear ratio 2.277. Camry. Awd. Avalon. Loaded. Corolla Cross.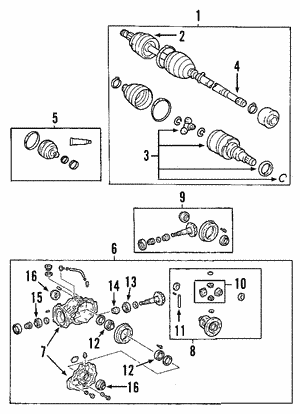 Ring & Pinion
RAV4. Gear ratio 2.277. Camry. Avalon. Awd us built. Corolla Cross. To 11/21.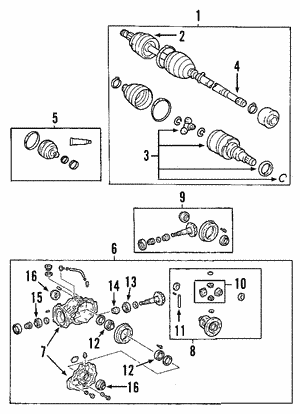 Gear Kit
RAV4. Kit. Incl.Pinion Gears and Side Gears.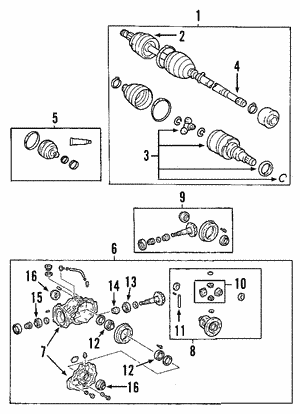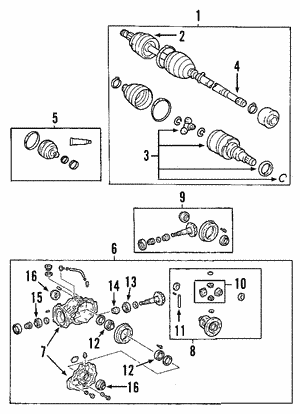 Differential Carrier Bearing (Rear)
Side Bearings
Fits Avalon, Camry, RAV4Differential Carrier - Repair or ReplaceYour Differential may need to be removed and rebuilt for a variety of symptoms including whine or groan noises, clunks or grinding, or excessive leaks. Our technicians have experience with your Toyota and can recommend the ideal course of action. RAV4.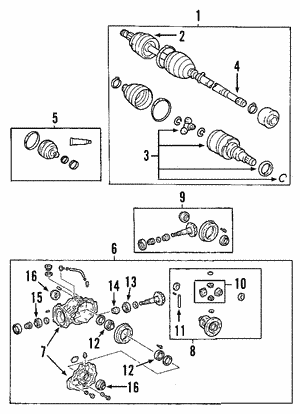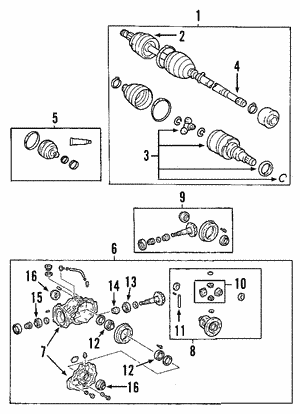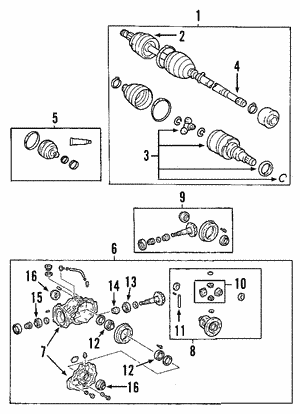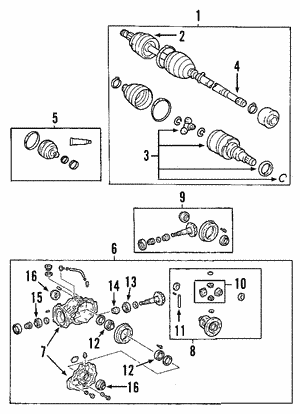 Oil Seal
Axle Seals
Camry. RAV4. Without hybrid. Canada built. Gear ratio 2.277. Avalon. Corolla Cross.