No.
Part # / Description
/ Price
Price
Bracket
Power Steering Pump Mount Bracket
4.7L.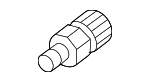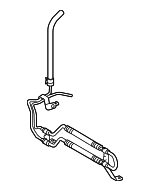 Power Steering Cooler
Power Steering Cooler Tube
Fits Sequoia, TundraPower Steering System Fluid Cooler - Repair or ReplaceIf the Power steering fluid in your vehicle is burnt or Dark, or if it leaks, your Toyota may need to have its Power steering Cooler replaced. 4.0L. Tundra. Sequoia. 4.6L & 5.7L.